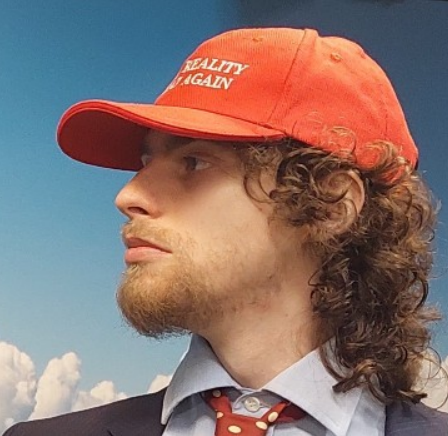 Meaning scientist. Entrepreneur. Polymath. Broadcaster. Game modder. Software developer. Linguist. Social and political commentator.
Free speech crusader. The Man with the MRGA Hat.
The Jordan Peterson Guy. Make Reality Great Again.
home of the

"I have sworn upon the altar of God eternal hostility against every form of tyranny over the mind of man"
—Thomas Jefferson
Auto racing: a fascination since childhood
I was 8 years old when I began to watch Formula One on TV. I think the first race I saw was the 1998 Austrian Grand Prix, on a little black-and-white TV set in my parents' vacation house. But it was the Belgian Grand Prix that same year, possibly only the second race I saw live, that really hooked me. The massive startline crash and completely unexpected result taught me that F1 was a fascinating spectacle. Never mind that, being the kind of kid I was, having a bunch of colorful things go around fast was a surefire way to get my attention.
Ever since, I've been a fan of F1. In those early days, my favourite driver was Michael Schumacher. My dad was also named Michael, he was also born in Germany, and he was also pretty good at driving a car, so this was an easy choice for me. Because I supported Schumacher and Schumacher drove for Ferrari in those days, I naturally came to support Ferrari as well and disliked McLaren, where Schumacher's title rival Mika Häkkinen drove. I remember when, after I got a writing prompt in school that was something like "Write down what your ideal world would look like", I wrote among other things "Häkkinen would drive a Tyrrell so he would blow his engine"! After all those years, Ferrari is still my favourite stable, although I have come to develop sympathies for several other teams—not least of which the unsuccessful teams (and drivers), thanks in no small part to the brilliant Formula One Rejects website, which I have been visiting since about 2003, and on whose forums (now known as the Grand Prix Rejects forums) I have been registered since 2009.
From reality to fantasy
While real-life F1 racing interested me a lot, I also developed a keen interested in its fictional and virtual counterparts. I got a SNES from my parents in 1997 and one of my favourite games to play was F1 ROC: Race of Champions (also known as Exhaust Heat). Actually, I'm not sure, but I think I might have played that game before I ever saw real-life F1. In any case, I fantasized and fantasized about that game. It became a whole world in my head. There were only eight cars and eight drivers in that came, and I came up with details and personalities for all of them (one, the player character, of course being myself). Several years later, this fantasy world based around the game would turn into "Formula One 8-Car Racing" a fictional universe for which I made comics and whatnot (never finished, sadly).
Meanwhile, not long after having been introduced to F1, I created Formula Magula, a fictional category of racing with single-seater cars that looked kind of like F1 cars, but with their closed cockpits they were more of a crossover between F1 cars and prototypes. Actually they looked rather similar to the current Indycars with the aeroscreen, come to think of it! Again, I came up with teams and drivers, each with their own colours, sponsors, names, nationalities, details, personalities… I also made a magazine about Formula Magula, which featured news articles similar to the real-life F1 magazines I read.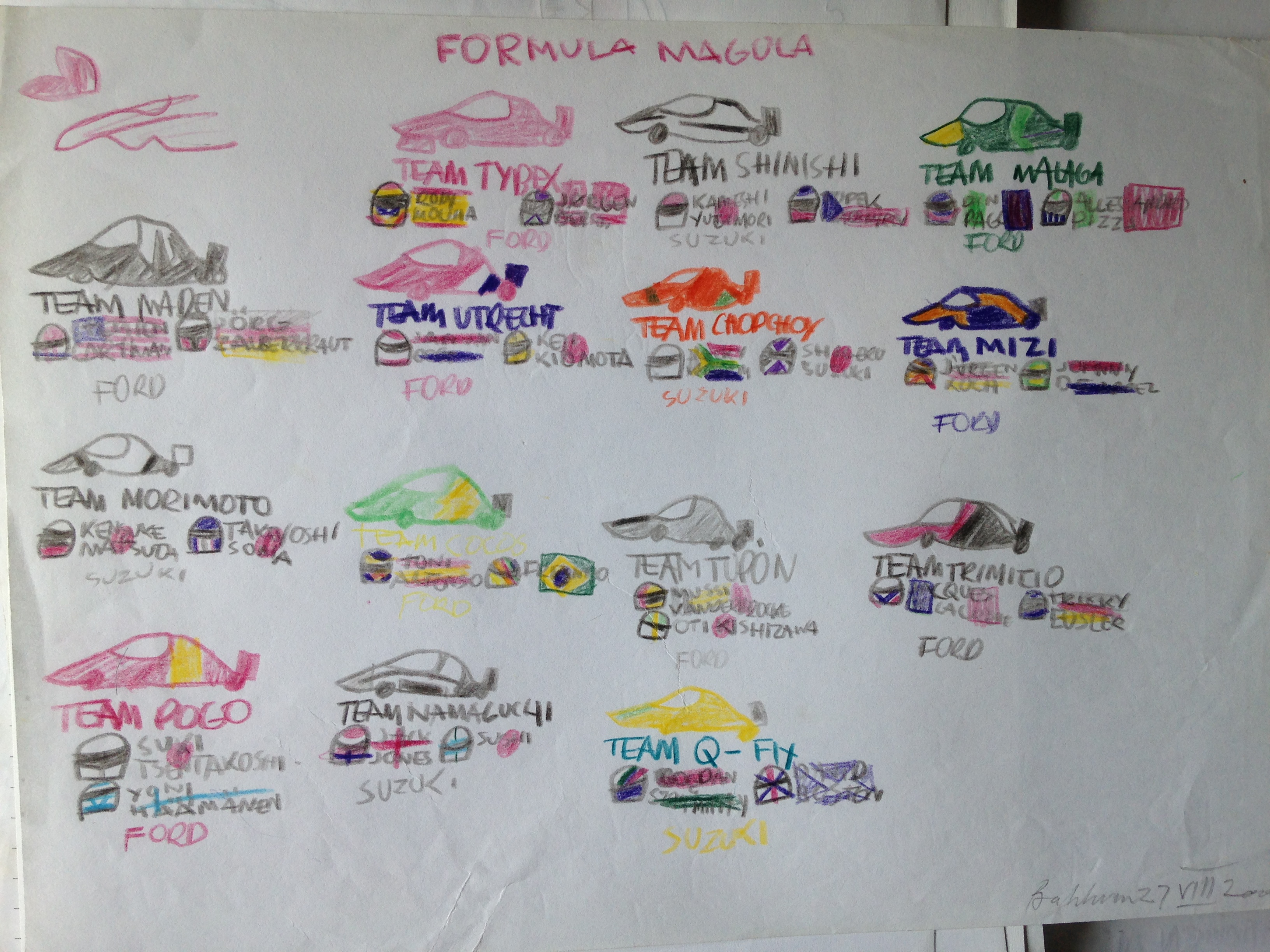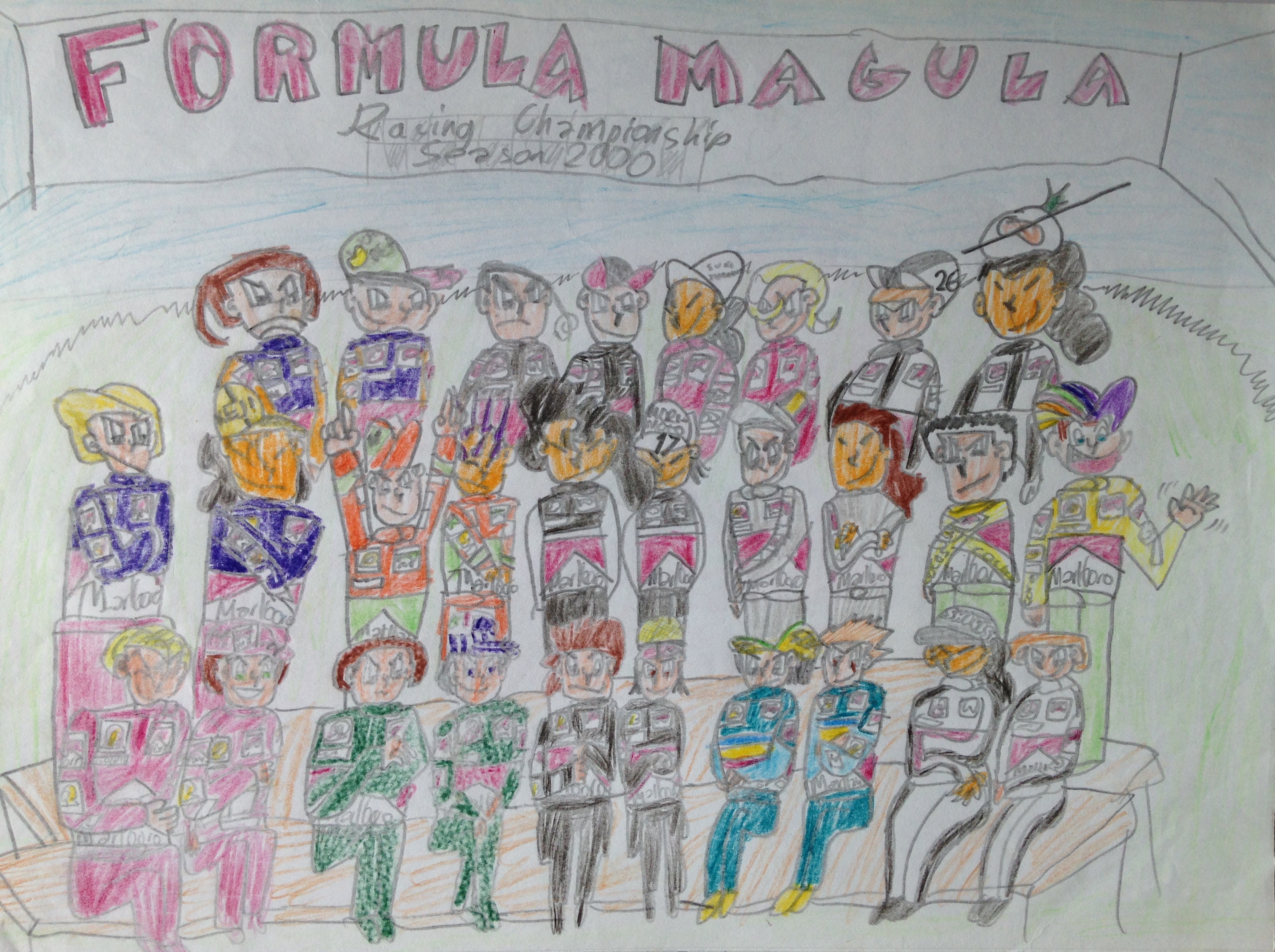 Several years later, out of a combination of a sense of nostalgia for the F1 of my childhood and my fascination for fantasy F1, I created Memories of the Future, a kind of alternative-history F1 timeline. In fact, I had come up with the name Memories of the Future around 2003, but I hadn't connected it to F1, or anything else for that matter. It was just a name for a project, which at the time had no content.
I was also massively fascinated by seeing pictures in magazines of F1 cars from before my own time, and decided that I wanted to know more about the history of F1. I discovered a great website called The Formula One DataBase (sadly no longer in operation), which had statistics on all F1 world championship races from 1950 until the present. I always retained my interest in the history of F1 and have been doing some work on historical statistics (nowadays, I use STATS F1 as my go-to resource for stats).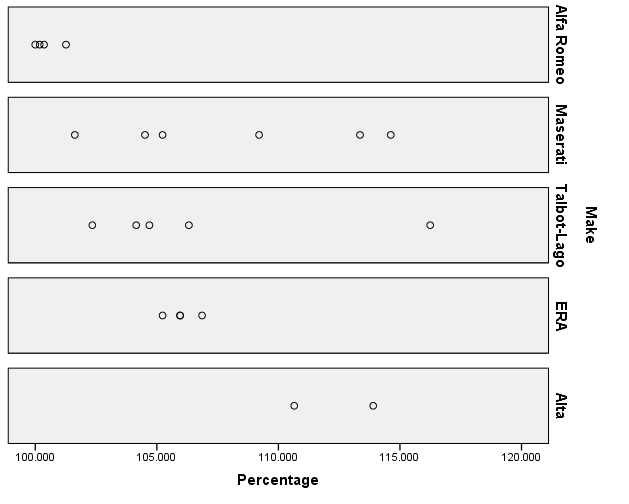 My fantasy racing exploits continued in the years between 2005 and 2009, when I created a fictional event called the Top 40 Rally—based around the Top 40 radio show I hosted at the time; see "Music"—as the name implies, this was a rally (or rather, rallycross) event, but F1 drivers and teams were often on the entry list.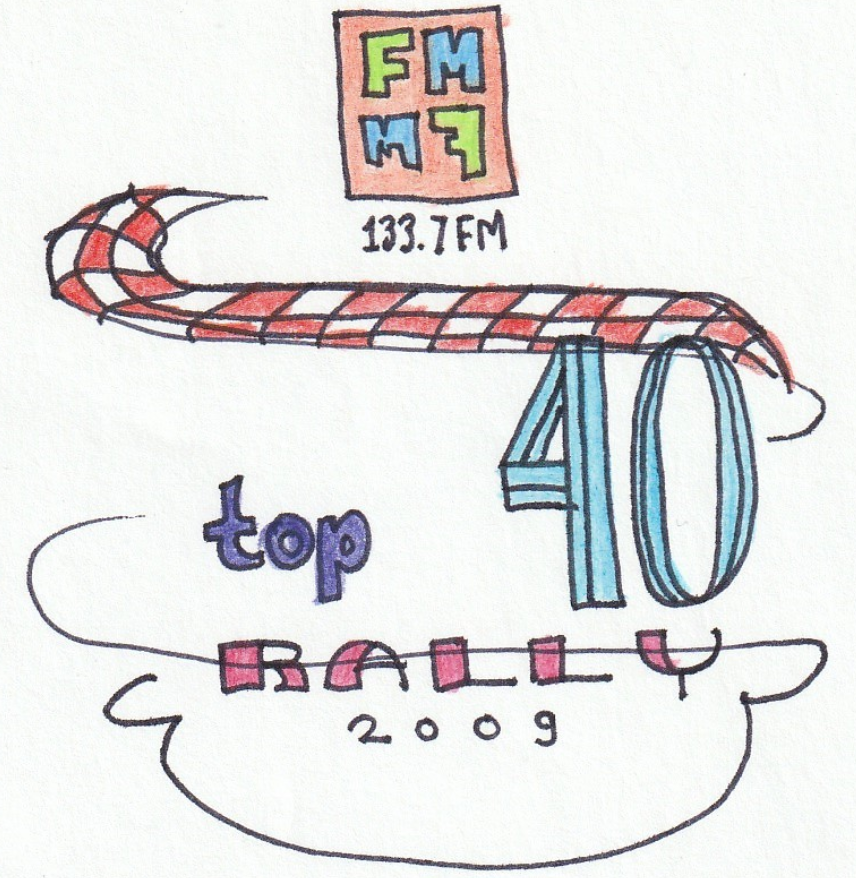 Recent developments
So far on this page, I have only talked about my interest in F1, apart from the Top 40 Rally. However, over time and especially as I delved into the history of motorsport (through the work of, for example, H. Donald Capps, ATLAS F1 (now part of Autosport), Forix 8W, the brilliant History of Touring Car Racing 1952‒1993 by my late countryman Frank de Jong, the equally brilliant World Sports Racing Prototypes and Racing Sports Cars, Formula 2 Register, and undoubtedly others), I became interested in other forms of auto racing. (Other forms of motorsport that aren't auto racing, such as rallying and motorbike racing, never interested me as much.) I participated in fantasy championships over at the GP Rejects forums, and in 2011 I came up with another fictional motorsport universe, for which I created a wiki called "Jac's Fantasy Racing Wiki". This is no longer online, but it has partly inspired the FISA universe of Events Related to Potential (for which see the relevant page under "Projects").
See also
My interest in racing overlaps with my interests in gaming and graphic design. I design liveries, logos and onscreen graphics. I also came up with an F1/Pokémon crossover game. At first it was supposed to be just an F1 game in a Pokémon-like world, but over time the idea developed into a Pokémon game with places, characters, gyms etc. inspired by F1 (see the "Pokémon" page under "Projects" for more information and pictures).
The Top 40 Rally, which I have already briefly mentioned, was sponsored by FMFM 1337. FM, my own radio station (see "Music").
Gallery
Click each image to view a larger version.
Page last updated: 1 November 2022.
This page is best viewed in Netscape Navigator 3.0 with a resolution of 1024 x 768 px.